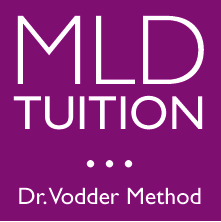 BASIC - Certified Training and Tuition in Manual Lymphatic Drainage (Dr Vodder Method). This is a post graduate course and requires a recognised certificate in Anatomy and Physiology. It is open to Nurses, Physiotherapists, Physical Therapists , Osteopaths, and qualified experienced Massage Therapists. 40 hours (Practical 32 hrs, Theory 8 hours) - Certificate of attendance given. No Exam at end of this module. This is the only validated course run in Ireland to teach the Dr Vodder Method of Manual Lymphatic Drainage (MLD).
COURSE DATES:
July 2015 - Saturday 4th July 2015 - Wednesday 8th July 2015 (Inclusive) (max 12 students)
Teacher : Meadbh Mac Sweeney, CNS Lymphoedema, Certified Dr Vodder MLD Instructor.
Contact: The Lymph Clinic, Cork Clinic, Western Road, Cork. Tel: Day-(021)4347351 Evening-(086)8048273. Email: meadbh@thelymphclinic.ie