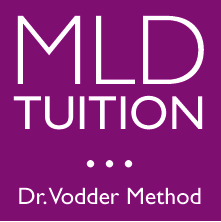 THERAPY 2 & 3 -Qualifying with Therapy 2 and 3 certifies you to work with patients with compromised or interrupted  lymphatic systems, to treat patients with lymphoedema and other lymphatic related pathologies. New techniques are taught as the normal flow of lymph is redirected to accomadate backups or occlusions within the lymphatic system.    The practical sessions of this course include special techniques for the joints, the head (including intra oral) and deep abdominal work. They introduce the student to therapeutic applications. A review of all Therapy 1 techniques and sequences is given. In the theory sessions advanced theory and current research is discussed as well as a review of basic & level I theory. An oral, written and practical exam is given on the last day to test the student's competence in basic techniques and theory. 40 hours (Practical 32hrs , Theory 8 hrs) - Exam in both theory and practical work at end of module. This is the only validated course run in Ireland to teach the Dr Vodder Method of Manual Lymph Drainage (MLD).
COURSE DATES:
OCTOBER 2015 - Monday 26th October 2015 - Friday 30th October 2015 (Inclusive).
NOVEMBER 2015 - Monday 2nd November 2015 - Friday 6th November 2015 (Inclusive).
Contact: The Lymph Clinic, Cork Clinic, Western Road, Cork. Tel: Day-(021) 4347351 Evening-(086) 8048273. Email: meadbh@thelymphclinic.ie