MLD Ireland Limited, the professional association of Manual Lymph Drainage Therapists in Ireland is delighted to support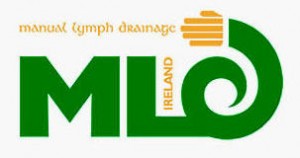 NATIONAL LYMPHOEDEMA AWARENESS MONTH
March 2015.
Since 1997, MLD Ireland has worked in partnership with both statutory and voluntary organisations, to raise awareness of both primary and secondary Lymphoedema. MLD Ireland maintains a nationwide register of qualified and highly skilled therapists trained in Manual Lymph Drainage & Combined Decongestive Therapy, which is the recognised treatment in the management of Lymphoedema and Lymph related conditions.
As part of our commitment to National Lymphoedema Awareness Month, many of MLD Irelands Therapists are donating a portion of their assessment appointments free of charge to members of the public who may be concerned about developing Lymphoedema or who have previously been diagnosed with Lymphoedema and will offer this service throughout the month of March in order to facilitate as many appointments as possible.
Please see the attached list of participating therapists.
You can also contact MLD Ireland directly at: info@mldireland.com should you require any assistance in locating your nearest therapist.
Further information available from:
Darren Prince, Director of Communications MLD Ireland Limited
Email: media@mldireland.com
Brid Brennan
Newtown Park Clinic, 7 Rockville Road, Newtown Park Avenue,Blackrock, Co. Dublin

Phone: 086 894 0310

Joanne Brennan
Kilkenny Physiotherapy Clinic, Kilkenny, Co. Kilkenny
Phone: 0879537808Cullohill, Laois, Co. Laois
Phone: 0879537808
Anne Byrne
The Mews , Rere 2, Mountainview road, Ranelagh, Dublin 6
Phone: 0872510206
Fiona Clarke
Over the Rainbow, 9 Churchill Terrace Sandymount, Dublin 4Phone: 086 8119737
Sinead Cobbe
Midwest Physiotherapy Clinic,Castletroy Park Medical Centre, Castletroy, Co. Limerick

Phone: 061 201444

Monica Conway
Bio Health Centre, 31 Ashlawn, Clerihan, Clonmel, Co. Tipperary
Phone: 052 6135035
Finola Craven
Greenwood Clinic, Greenwood Estate, Togher, Co. Cork
Phone: 021 4965152
Deirdre Cullivan
Glasnevin MLD Clinic, 29 St Canices Rd, Glasnevin, Dublin11
Phone: 0868514544
Sarah Barron
'The Old Parochial House',Templeudigan, Ballywilliam, Enniscorthy, Co. Wexford

Phone: (087)2035740/(051)424127

Julie Dowzer
Plezica,, Dunlavin, Co. Wicklow
Phone: 0863857655
 Vicki Farrell
Lymph Therapy@ Physio Southeast, Clonard Village, Wexford
Phone: 086 061 3644
 Geraldine Farrelly-Brady
"The Backyard", Moynehall, Co. Cavan
Phone: 087-8369009Drumhillagh, Arva, Co. Cavan
Phone: 087-8369009
Elaine Grehan
c/o Orsmond Clinic, Oranhill, Oranmore, Co. Galway
Phone: 0863339668
Briga Gorman
LARCC Cancer Support CentreCoole Road, Multyfarnham, Mullingar, Co Westmeath.

Phone: (044) 9371971

John Hynes
Sanare, Dooncastle, Westport, Co. Mayo
Phone: (098) 56373
Tania King
The Rathmichael Clinic, Old Dublin Road, Shankill, Dublin 18
Phone: 0878262369
Lisa Linton
Wicklow Lymph Clinic, Shelton Ville Surgery,15 Ferry Bank, Arklow,

Co. Wicklow

Phone: 040223383

Meadbh MacSweeney
The Lymph Clinic, Suite 1, Cork Clinic, Western Road, Cork, Co. Cork
Phone: 021-434-7351The Lymph Clinic,, 1b Greaney Close, Raheen, Limerick, Co. Limerick
Phone: 086-804-8273
Barbara Mutschler-Hild
Massage Clinic Caherdaniel, Garrough, Caherdaniel, Co. Kerry
Phone: 087-743-7334
Daire Nash
22 Haven Hill, Summercove, Kinsale, Co. Cork
Phone: 0214772784
Bernadette Pierce
31 Ballytore,, Rathfarnham, Dublin 14Phone: 0879021034
 Darren Prince
Prince Clinic, Elmwood Lodge , Frankfield, CorkPhone: 021 4979672

Prince Clinic, Wildways, Ballinaboy, Ballinhassig, Co. Cork
Phone: 021 4979672

Susan Reynolds
LARCC Cancer Support CentreCoole Road, Multyfarnham, Mullingar, Co Westmeath.

Phone: (044) 9371971

 Patricia Sutton
No 7 The Gove, Ballyneety, Co. Limerick
Phone: 0851136313Limerick Lymph Clinic, 1b Greaney Close, Raheen, Limerick,Phone: 0851136313
Bernadette Traynor
Dublin Lymph Clinic, 38 South William Street, Dublin 2Phone: 0879077157
 Nanette Kedney
South Eastern PhysiotherapyMain Street, Stoneyford, Co Kilkenny

Tel: (087) 6658457

Ursula Kennelly
MLD Clinic, Sundrive Road,Rush, Co Dublin

Phone: (086) 839 4280

MLD Clinic, Brownstown,

Swords, Co Dublin

Phone: (086) 839 4280