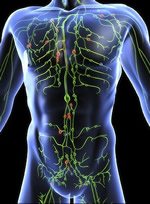 We welcome you to the website of Manual Lymph Drainage Ireland (MLD Ireland Ltd). MLD Ireland Limited is the professional Organisation of Health Care Practitioners who have obtained additional and specialised training to provide treatment in the management of lymphoedema and other lymph-related disorders. This website is designed to inform and raise awareness of the effectiveness of Manual Lymph Drainage (MLD) and Combined Decongestive Therapy (CDT).
We invite you to browse through this site. Our goal is to provide you with the following information:
"Lymph Drainage is a healthy, natural, painless and absolutely effective method which gives a new basis to life, health and beauty." Dr. Emil Vodder 1936.
See more posts from our Facebook page

MLD Ireland Limited is a collaborating partner of the International Lymphoedema Framework – www.lympho.org.
Manual Lymph Drainage Ireland Limited  registration 539001